Accountant with English
Accountant with English
Katowice
NR REF.: 1151513
For our client we are looking for
Accountant with English
to join new Business Service Centre based in Katowice.
Key Accountabilities:
Verify and review details (both sending and receiving) of intercompany requests received
Determine appropriate Intercompany accounting details when required
Post Intercompany journal entries
Work with appropriate accounting contact persons for Intercompany transactions
Monitor pending Intercompany requests (either Sending or Receiving) and provides status updates to parties who will need to action such requests
Prepare accruals for recurring transactions (e.g. goods in transit and cash in transit)
Resolve intercompany reconciling items (exceeding the threshold) within month-end reporting timelines
Make input to I/C procedures and manuals
Ensure deadlines are meet
Experience required:
Bachelor's degree or equivalent in relevant field (Finance & Accounting)
Fluent in English
Good attention to detail
Listening and questioning skills
Good analysis and proposal of solutions taking the bigger picture into account
Self-motivated to drive for high standards
Must have a strong customer focus (for internal stakeholders and external customers)
Excellent computer skills incl. MS Office
What you'll get in return:
Challenging and exciting career in international environment
Great possibility of further development
Stable job in a team of professionals
Attractive salary
Employee's benefits
What you need to do now
If you're interested in this role, click 'apply now' to forward an up-to-date copy of your CV, or call us now.
Oferta pracy, na którą zgłaszasz swoją kandydaturę wymaga wypełnienia formularza bezpośrednio na stronie Pracodawcy.

Klikając "Aplikuj" zostaniesz przekierowany na stronę internetową Pracodawcy.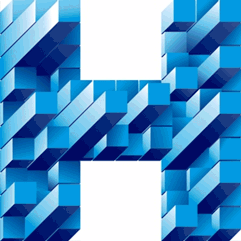 Prosimy o dopisanie następującej klauzuli "Wyrażam zgodę na przetwarzanie moich danych osobowych zawartych w ofercie dla potrzeb procesu rekrutacji zgodnie z Ustawą o ochronie danych osobowych z dnia 29.08.1997r., Dz. U. Nr 101, poz. 926 ze zm."

Numer w rejestrze agencji zatrudnienia: 361