Account Payable Specialist needed! - Warszawa , mazowieckie

Account Payable Specialist needed!
Account Payable Specialist needed!
Warszawa
NR REF.: 1114214
Our Client is a leading global manufacturer of speciality chemicals for the pulp, paper, oil and gas, chemical processing, mining, biorefining, power, and municipal markets from B2B sector. The company's product portfolio includes a broad array of process, functional and water treatment chemistries as well as state-of-the-art monitoring and control systems. For developing SSC in Warsaw we are looking for Accounts Payable Accountant.
Main responsibilities:
Processing invoices and payments for EMEA markets,
Auditing Travel and Expense for EMEA markets,
Monitoring the daily status of invoice queues, rejected invoice volumes, and un-answered vendor queries,
Pro-actively identifying problems preventing invoices being processed, and driving the required actions to resolve open issues,
May also perform additional project work to support corporate initiatives
Requirements:
Minimum 1 year experience as Accounts Payable Accountant (in SSC structures will be an asset),
Graduate degree with an emphasis on Finance & Accounting,
Very Good level of English,
Good team player, comfortable working as part of a matrix environment,
Experience in SAP program will be an asset,
Good time management, very good team player and very good cooperation skills
We offer:
Benefits package (Medicover, Multisport)
Life insurance
Friendly work atmosphere in multinational environment
Oferta pracy, na którą zgłaszasz swoją kandydaturę wymaga wypełnienia formularza bezpośrednio na stronie Pracodawcy.

Klikając "Aplikuj" zostaniesz przekierowany na stronę internetową Pracodawcy.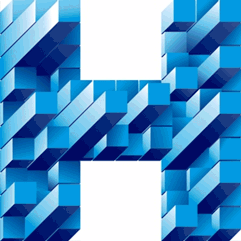 Prosimy o dopisanie następującej klauzuli "Wyrażam zgodę na przetwarzanie moich danych osobowych zawartych w ofercie dla potrzeb procesu rekrutacji zgodnie z Ustawą o ochronie danych osobowych z dnia 29.08.1997r., Dz. U. Nr 101, poz. 926 ze zm."

Numer w rejestrze agencji zatrudnienia: 361