Account Manager (B2B)
Account Manager (B2B)




Warszawa




NR REF.: 1134789



Your new company
For our client –
Swedish and well-known producer of high quality technical solutions
– we are looking for
Account Manager
. This is a well-known and developing producer of product dedicated to improve working environment and streamlining compressed air blowing in the manufacturing industry. Currently our client is building a new Branch in Poland and simultaneously in another countries all over the world.
Your new role
The person on this position will be responsible for searching and acquiring new industrial customers in the region. On daily basis she/he will contact new and current company, examination clients' needs, providing technical advisory and product presentations, preparing technical and comprehensive offers and developing long-lasting relationships. Account Manager will travel sometimes (a few days per month). The person on the position will manage budget as well as achieve sales targets. Account Manager will work in office based in prestigious place in Warsaw and cooperate daily with headquarter in Sweden and colleagues in another branches.
What you'll need to succeed
We are searching for Candidates with experience in sales, contact with customers (preferably B2B). Higher education is necessary, preferably in studies related to business management, marketing, sales management and/or technical background. The person has to speaks fluently in English. We are expecting motivation in searching and launching new possibility to grow market and self-development. Candidate should be open-minded, dynamic, sales-oriented, patient and hungry to develop and achieve targets. We are expecting strong combination of business and sales acumen.
What you'll get in return
The client offers a stable and interesting job for product of high quality technical solutions that is still growing all over the world. You will have an
opportunity to participate in developing new branch in Poland
. You will receive job contract, tools to work and very attractive opportunity to growth in the company.
Oferta pracy, na którą zgłaszasz swoją kandydaturę wymaga wypełnienia formularza bezpośrednio na stronie Pracodawcy.

Klikając "Aplikuj" zostaniesz przekierowany na stronę internetową Pracodawcy.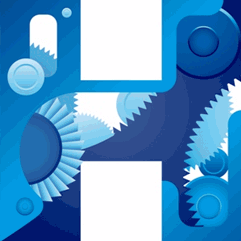 Prosimy o dopisanie następującej klauzuli "Wyrażam zgodę na przetwarzanie moich danych osobowych zawartych w ofercie dla potrzeb procesu rekrutacji zgodnie z Ustawą o ochronie danych osobowych z dnia 29.08.1997r., Dz. U. Nr 101, poz. 926 ze zm."

Numer w rejestrze agencji zatrudnienia: 361