Account Manager B2B (premium products)
Account Manager B2B (premium products)




Home office




NR REF.: 1152487



Shell
– one of the largest oil and gas company.
BUSINESS OVERVIEW

The sector covers companies whose main business is goods transport on the road, predominantly with heavy duty vehicles. Globally, the Commercial Road Transport sector holds the key to successfully decarbonizing our economies. And reducing its CO2 emissions fast is BOTH critically important for reaching the world's climate targets AND allowing Shell to continue to generate value with our customers. The CRT organization will serve all customers involved in heavy duty transport and work in close collaboration with truck OEMs and logistics providers to orchestrate the transition to new energies.
THIS ROLE

If you are looking for sales position with complex functions and direct impact on the results, which will be driven by new features, best technologies and innovations, which shows new dimensions of the market, this is right opportunity for you. This role perfect fit for person who is looking for sales position with directly manage your customer's portfolio. You will be responsible for your own customer portfolio and have opportunity to use your sales & negotiation skills. Whole the time you will work closely with your customers and prospects to achieve the targets.
You are going to be part of CRT sales team who will manage, develop and grow a selective portfolio of high-value customers. Through face to face selling and strong negotiating skills, to deliver agreed margins and volumes.
The Account Manager will cultivate partnership-based relationships with customers based on a clear understanding of CRT range of CVPs, and knowledge of customer needs in order to deliver maximum value for both Shell and the customer. In addition, the Account Manager will be expected to contribute to our growth aspirations through significant focus on development of new business.
JOB ACCOUNTABILITIES

Account Manager is a sales role with P&L responsibility and expect to plan, monitor and achieve individual and team sales targets (i.e., C4+ margin, Volume growth, DSO etc.)
In this role you will:
• Manage value growth, with a deep understanding of value generation and financial dimensions (value drivers, P&L impact of integrated offers, cash, DSO, ERR and cash impact of business deals)
• Carry out price negotiations with customers, preparing quotations and proposals and agree on all operational requirements (including price, contract, payment terms and services)
• For new and existing customers, define and regularly review relevant customer relationship, behavioural and differentiated services banding and their sales & marketing plan
• On a day-to-day basis you will collaborate online with relevant partners (CO, credit, finance) who are typically off shored
• Delivery through other functions of the business and/or through self-help functions for the customer (allowing the Account Managers to have their focus on sales)
• Increase the value for existing customers (cross and up selling)
• Selling to new and existing customers all Shell CVPs and services (e.g. EETS, API, NBS etc.)
• Secure our future value and competitive position in a fierce competitive environment and an increasing environmental and societal pressures
• Sustainable delivery of our promise's day in day out
• Ensure alignment with Fleet Solutions teams to further the Decarbonisation agenda (e.g. customer ownership, processes)
ROLE REQUIREMENT

As this is the key role in our LoB, we are looking for passionate Salesperson with direct impact on business results.
Furthermore, you will have:
• Relevant sales experience or in sales environment.
• Financial Acumen including knowledge of P&L, cash, ROACE, ERR and capability to structure deals that maximize value to Shell.
• Good working knowledge of the customer operation, financials and skill to manage special tools like CRM Salesforce.
• Proven/track record of competence in negotiation and dealing with external partners.
• Strong interpersonal skills: ability to manage relationships at all levels.
• Strong credibility (or proven willingness and capability to improve) in personal and business skills.
• HSSE mindset: proactive contribution to the HSSE journey include leveraging Shell leadership in HSSE for commercial advantage.
• Be able to review & plan customer business, products, service packages, contracts, prices, credit terms, credit limits and debt.
WHAT YOU CAN EXPECT:
Multi-cultural working environment
Modern, dynamic and constantly growing business 
Work with inspiring leader who gives freedom for creativity and ideas,
Being part of an open-minded team, which does not stop in building successful business 
 Informal atmosphere and friendly cooperation – one team helping and supporting each other
Extensive and rich development program – wide range of courses and coaching
Flexible approach to way of organizing own work
Attractive benefits package including sport card, medical care, individual life insurance, company shares plan and PPK
Oferta pracy, na którą zgłaszasz swoją kandydaturę wymaga wypełnienia formularza bezpośrednio na stronie Pracodawcy.

Klikając "Aplikuj" zostaniesz przekierowany na stronę internetową Pracodawcy.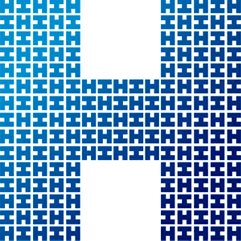 Prosimy o dopisanie następującej klauzuli "Wyrażam zgodę na przetwarzanie moich danych osobowych zawartych w ofercie dla potrzeb procesu rekrutacji zgodnie z Ustawą o ochronie danych osobowych z dnia 29.08.1997r., Dz. U. Nr 101, poz. 926 ze zm."

Numer w rejestrze agencji zatrudnienia: 361